Getting back on track…
New Path is a mental health recovery program supporting people to tackle severe mental health issues before they become a longer-term problem. 
New Path supports people typically aged between 18 and 35 (and up to 64 where the person meets the criteria for early intervention), whose ability to manage daily activities and to live independently in the community is seriously impacted by mental health issues. For example, participants may have experienced a first onset of psychosis, severe depression or anxiety or have deteriorating, episodic mental health symptoms; and psychological therapy alone is not enough. Generally, participants can be supported for up to 16 weeks. 
How can a New Path Recovery Worker help you?
Some of the things a Recovery Worker can support you with include:
managing your symptoms of mental ill-health
safety planning
getting relationships back on track
linking with supports to address drug, alcohol or smoking issues
becoming involved in social or community activities
engaging with education, employment or volunteering
building life skills including confidence and resilience.
Testimonials
What has improved in your life since you started working in New Path? 
"My anxiety is gone, I have goals again and I'm doing things, getting out and about and holding down a full-time job." 
What have you and your recovery worker been working on? 
"Helping me stay out of hospital, finding study options and goals to have, linking with other services, advocating for myself and others and becoming more confident in myself". 
"The service I have received has been more than I expected, extremely helpful and supportive.  I liked the consistent communication between my worker and I. We have been working on my skills to do with looking after my health, social and ambitions to work and study.  I have self-harmed less and I have a routine. I have a better idea of myself." 
Who can access New Path?
New Path is open to:
people not eligible for the NDIS and for whom the NDIS is not the most appropriate pathway
people living, working or studying in the ACT
Want to know more?
For a professional referral (e.g. support service, clinical manager, GP, psychologist/counsellor) complete the professional referral form.
To refer yourself, of for a friend or family member to help you make a referral, please complete the personal referral form.
OR
Call:  02 6282 2644
Email: newpath@wcs.org.au
New Path has online satisfaction surveys where we welcome your feedback at all times so we can ensure that we are providing the highest level of support.
New Path is funded by Capital Health Network through the Australian Government's Primary Health Network (PHN) program.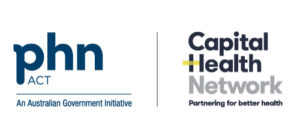 Our approach to service delivery

WCS's purpose is to build connected communities and enrich people's lives. We are guided by our values of inclusion, compassion, hope, social justice, integrity and responsiveness. For more information about our approach to service delivery, see Our Commitment to Service.

We are committed to the safety, care and wellbeing of all those who access our services. We will respond immediately when any issues arise and meet all reporting requirements.

Your feedback is important to us
We welcome any feedback and complaints you have, to help us improve our services. For more information, see Providing Feedback and Making Complaints.

How we protect your information
WCS is committed to ensuring that the personal information you provide to us remains secure, is only used for the purposes for which it is collected and that you are aware of what information is held and your rights. For more information, see our Privacy Policy.