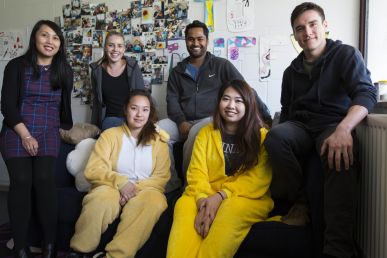 At Woden Community Service, our goal is to grow as a sustainable and effective organisation that embraces a culture of staff care, continuous improvement and accountability. 
Our team are committed to building stronger communities and creating connections, providing services for Canberrans at all stages of life, from early childhood to aged care and supporting people when they are vulnerable. 
We care about the safety, wellbeing and development of our team, knowing this is fundamental to our effectiveness in the community. 
We are diverse and inclusive—our staff come from many different backgrounds, bringing a wide range of skills, abilities and life experiences which are valued in the work we do. 
To find out more, see Working with WCS. 
To join our team, explore Careers for current job opportunities including full time, part time and casual work. 
We also have opportunities for Volunteers and Students.
Want to know more?
For more information about joining our team, please email careers@wcs.org.au