The Youth Engagement Team (YET) at Woden Community Service is proudly hosting Sunset Festival on Thursday 20 April 2023 at Woden Skate Park, Launceston Street, Phillip ACT 2606.
Sunset Festival is a large-scale celebration of young people, aged 12 to 25 years old, but also welcomes younger siblings, children and families. The event is FREE of charge and is smoke, drug and alcohol-free.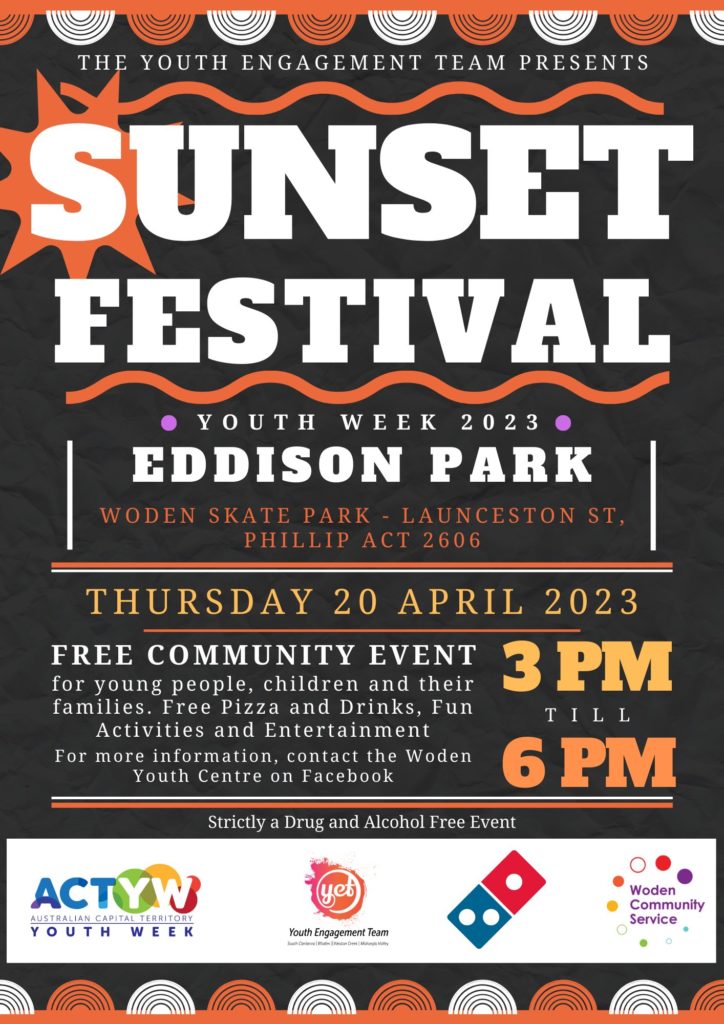 The event includes a live DJ, street art, free pizza and drinks, performances, displays and rides/games/activities.
Adult supervision is provided throughout the event by youth workers from across the ACT.
The main objective of the Sunset Festival is to conclude Youth Week with a fun and safe event that is run with young people and for young people. It is hoped that the festival is also an opportunity for the wider community to contribute to young people in their area and foster positive relationships.
For more information, contact our YET Team at yet@wcs.org.au or visit the Woden Youth Centre's page on Facebook.