On Tuesday 4 July Woden Community Service (WCS) came to celebrate the NAIDOC Week 2023 'For Our Elders' event held at the Woden Library, ACT.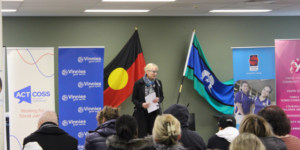 Community members were treated to a day full of culture, including stone carving workshops, cooking demonstrations, music and dance performances, art displays, Aboriginal and Torres Strait Islander clothing designs, rock painting and loads of yummy food.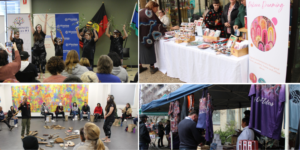 Across all generations, elders have played , and continue to play an important role in being knowledge holders, sharers of knowledge, nurturers and survivors, whilst holding a prominent place in their communities and families.