Woden Community Service, in collaboration with Feros Care, will be hosting a free-to-attend Accessible Sports and Recreation Expo to connect people of all abilities to active and creative opportunities in their community.
On Saturday 29 April from 1 pm to 4 pm, we will be bringing together local sports and recreation groups to The Woden School to highlight the fantastic opportunities for children, young people and their families in the region.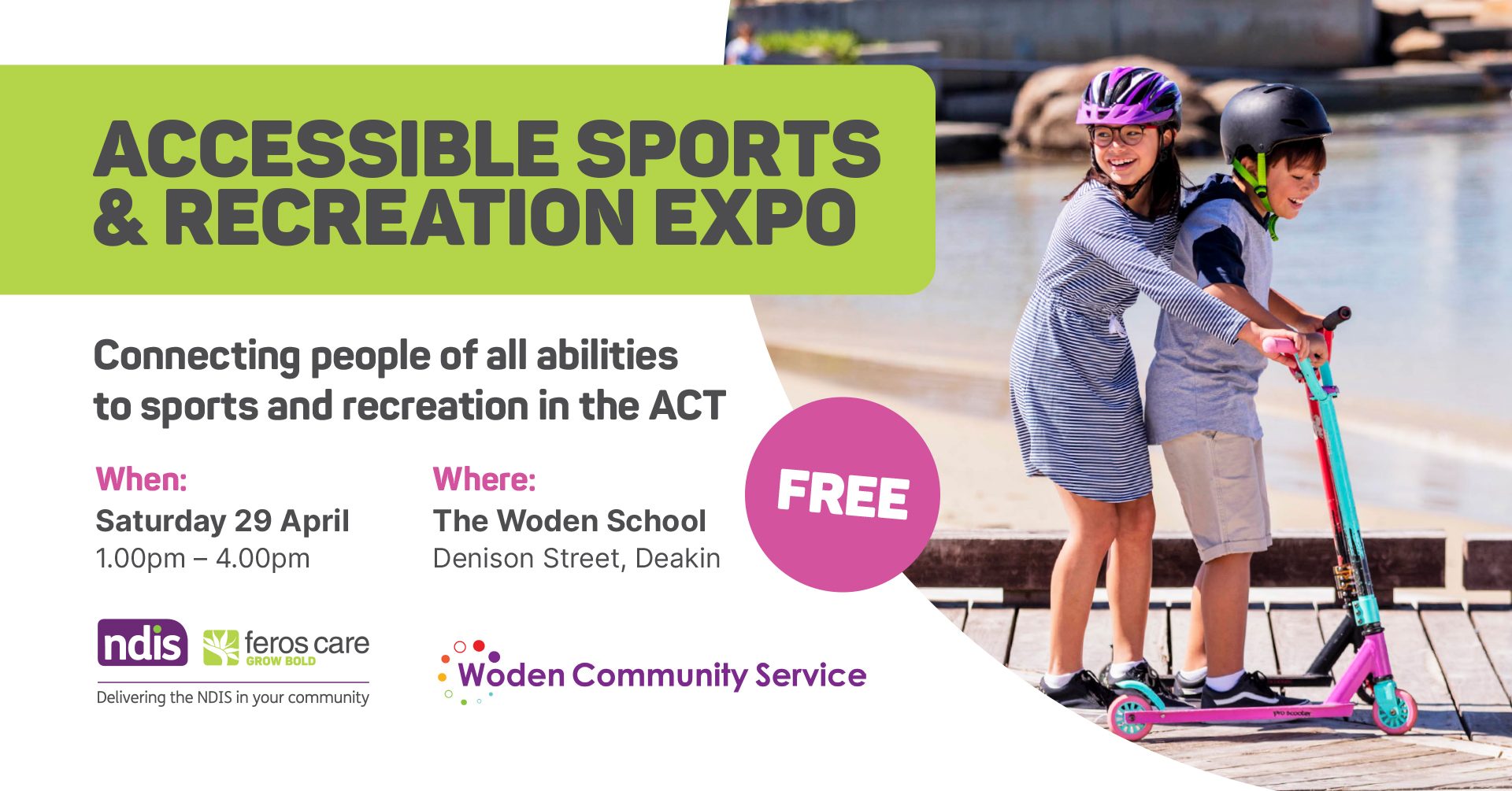 On the day, the first 200 attendees will receive a showbag. A free BBQ will also be provided and there will be prizes to be won at the door. There will be a Welcome to Country delivered as well as performances by local dance groups.
This free community event will also have a quiet indoor space for families if needed.
The Accessible Sports & Recreation Expo is generously sponsored by ActewAGL.
Please register your interest through Eventbrite.
Everyone is welcome. We hope to see you there!