In partnership with Carers ACT, Woden Community Service (WCS) is proud to introduce a free drop-in respite service, Your Space, an innovative new approach to respite services. Your Space is designed to offer a safe, supportive, and fun environment for people living with a mental health condition.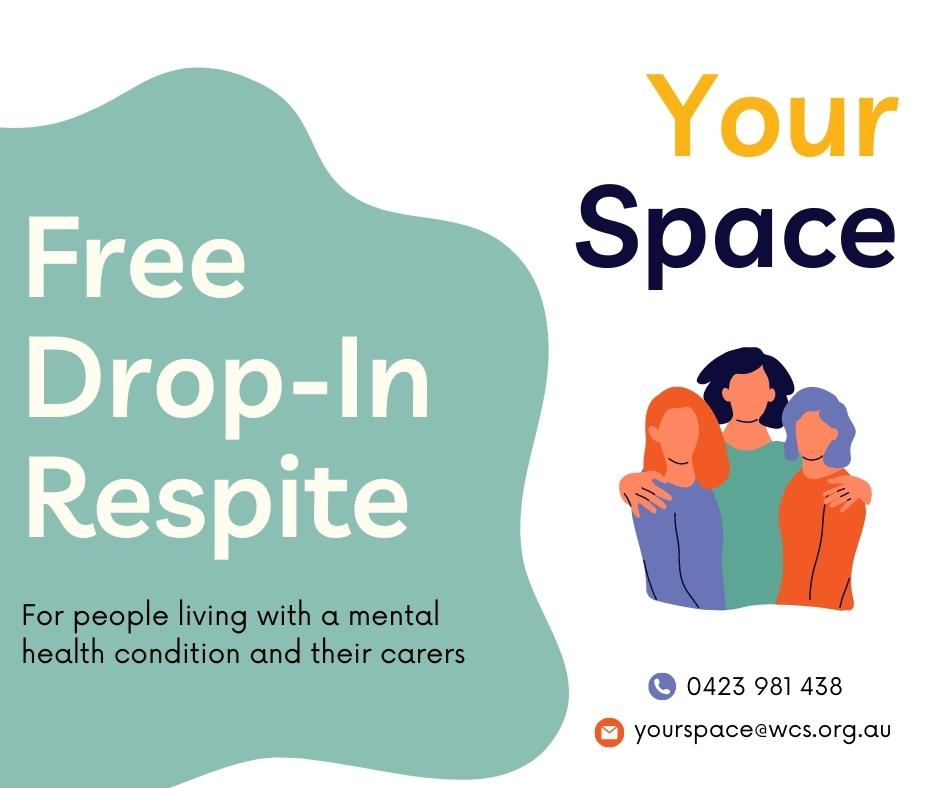 Your Space offers a variety of activities focused on developing friendships and accessing the community.
Sessions take place on Thursdays and Sundays each week at the Woden Youth Centre located in 29 Callam Street, Phillip, and across Canberra. This program will be available until June 2023.
For more information or to sign up for a free drop-in session, please contact yourspace@wcs.org.au or call 0423 981 438. Transport is available upon request.