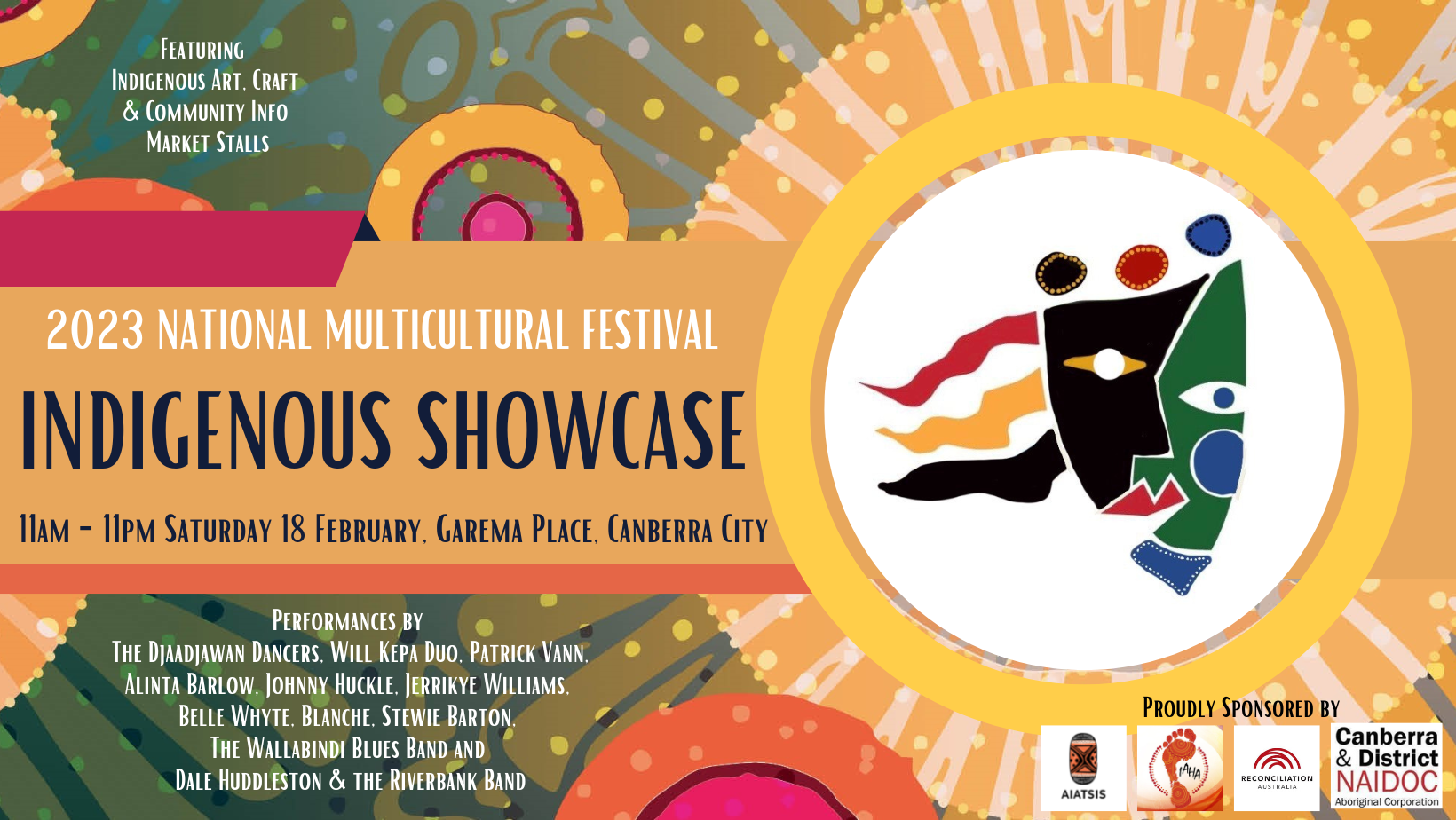 The 2023 Multicultural Festival is on this coming weekend and features the Indigenous Showcase on Saturday 18 February, from 11 am to 11 pm at Garema Place, Canberra City.
You can enjoy a wide range of great First Nations performers throughout the day. Here is the Indigenous Showcase lineup on Garema Place Stage F:
11am – Emcee (Cameron Ribbons) introductions
11.05am – Welcome to Country – Aunty Violet Sheridan
11.15am – Minister for Aboriginal and Torres Strait Islander Affairs – Rachel Stephen-Smith
11.25am – Chairperson – Canberra & District NAIDOC Aboriginal Corporation – Maurice Walker
11.30am – Djaadjawan Dancers
12.20pm – Will Kepa Duo
1.25pm – Alinta Barlow
2.15pm – Johnny Huckle
3.05pm – Jerrikye Williams
3.50pm – Belle Whyte
5.05pm – Patrick Vann
BREAK – 5.30pm to 6.30pm
6.30pm – John Grant – aka "Blanche"
7.35pm – Stewie Barton
8.40pm – Wallabindi Blues Band
9.45pm – Dale Huddleston and the Riverbank Band
For more details about the program, visit the Naidoc Week ACT Facebook page.