At Woden Community Service, we offer a variety of support services for people 65 years or older (50 years or older for Aboriginal and Torres Strait Islander people). Our vision is to create a caring community where everyone belongs, working together to provide quality services that meet individual needs and encourage positive ageing and wellbeing.
We encourage you t participate in this year's Carer Wellbeing Survey, an annual study undertaken by Carers Australia, the Department of Social Services and the University of Canberra. The survey will be open from Monday 13 February to Friday 31 March. It provides valuable evidence that helps shape policy for carers.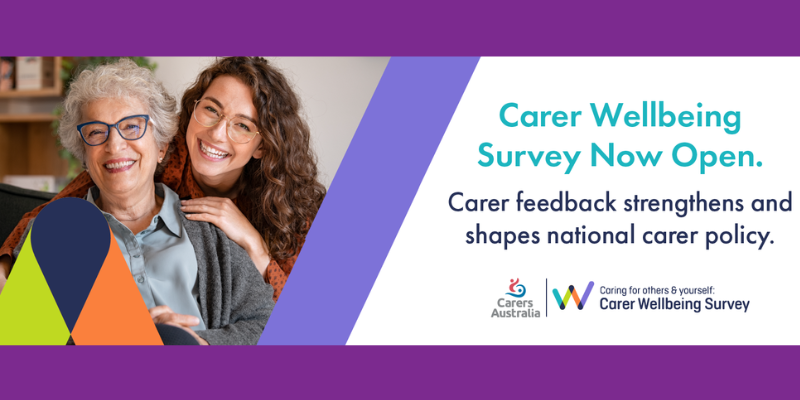 Please take the time to share the Carer Wellbeing Survey with carers that you know. Carers who complete the survey can be entered into a draw to win a gift card.
Feedback will be used to strengthen carer advocacy and shape national policy about the current wellbeing experiences of carers, and how support can be improved for carers across Australia. Participants can choose if they would like to complete a long or short version of the survey.
The survey is available on the Carers Australia website — click here to complete the survey.

(Text modified from Carers Australia Newsletter, February 2023)