Our emergency food relief service, The Little Pantry, is moving to a new location!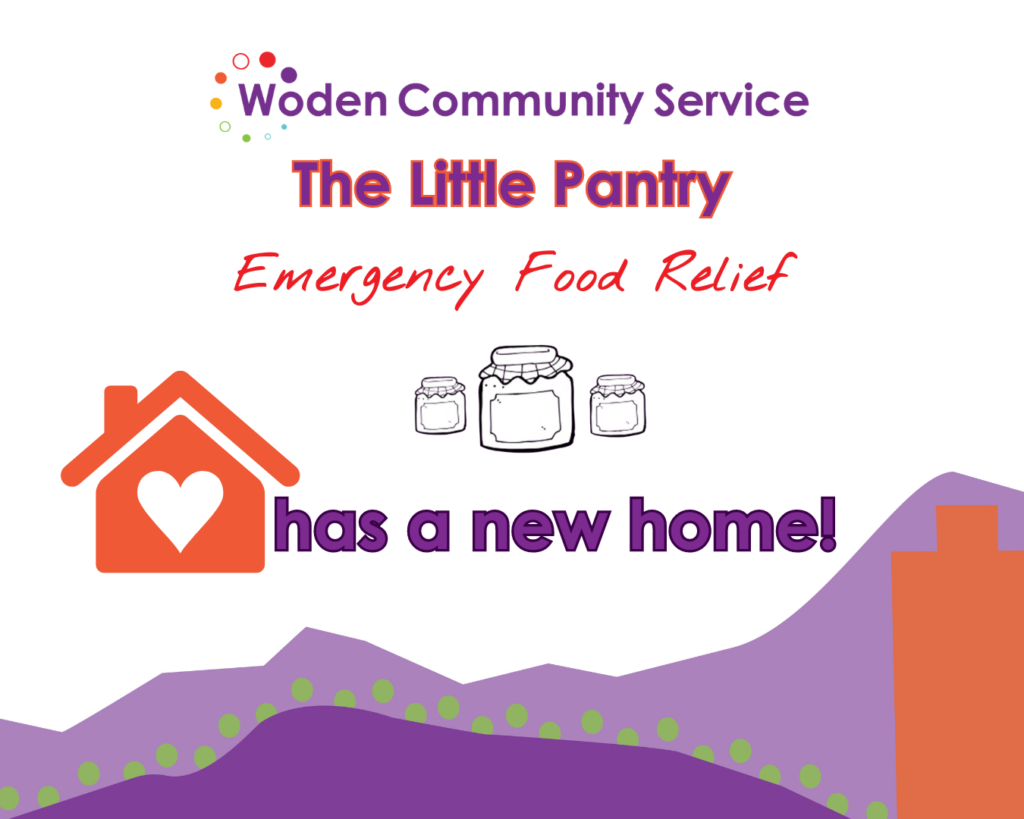 At Woden Community Service, one of our core values is 'Inclusiveness'. We pride ourselves in facilitating accessible community services in accessible locations.
With all the construction happening around our office at Corinna Street, it's time for us to find a new home! Enter the Woden Community Hub inside Westfield Woden, a fantastic new space for community groups and programs, as well as our reception and The Little Pantry crew.
Starting Monday 14 August 2023, you can find us inside the Westfield Woden shopping centre, Office Suite 003, near Commonwealth Bank.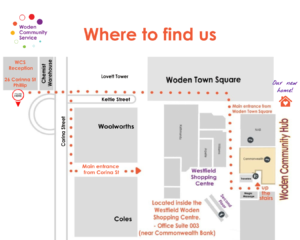 Same operating hours and same responsive service, just a new location! Check out the map to know where you can find us in our new location.
For more information, please contact our friendly reception team at (02) 6282 2644 or email info@wcs.org.au.