Designed to supply food and hygiene items to individuals and families who are isolating due to COVID, Woden Community Service (WCS)'s The Little Pantry on Wheels program has teamed up with Skipper Care Australia to enable the Canberra community to have essentials delivered to their homes in a contactless manner.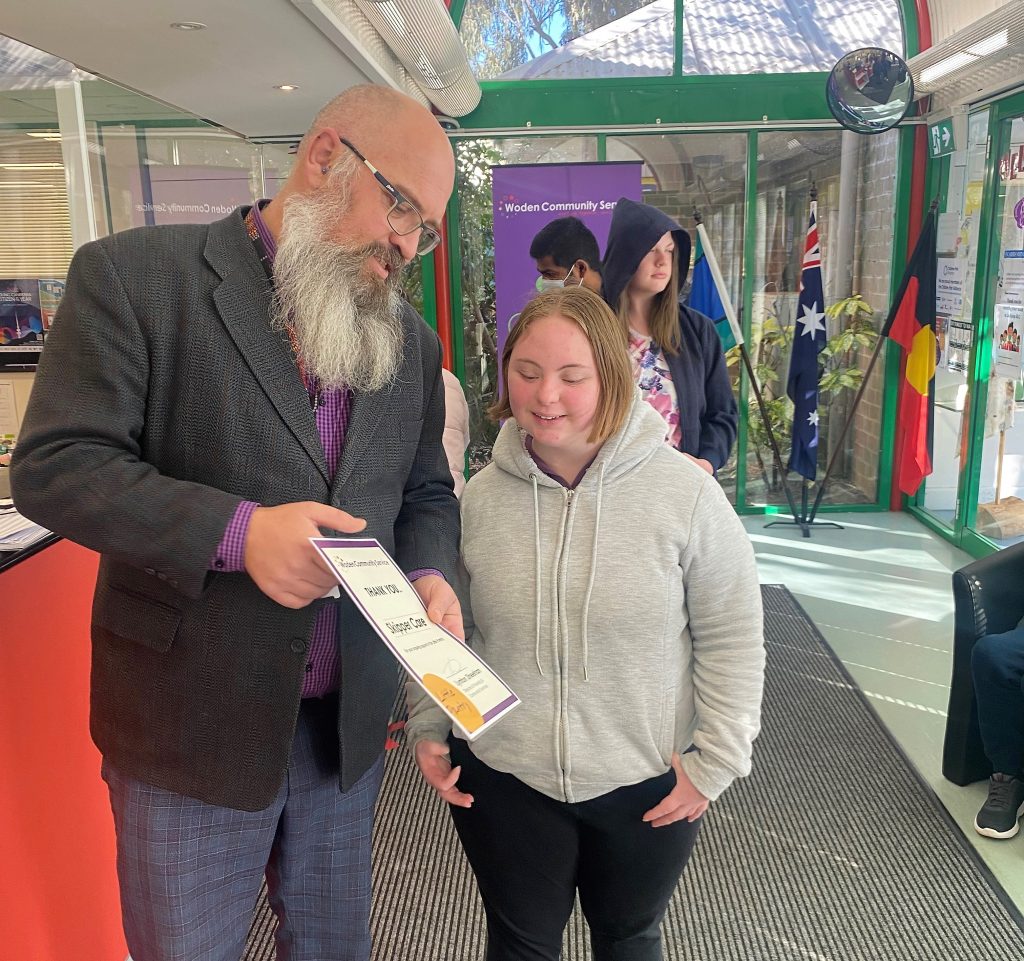 This joint initiative reduces the number of COVID-positive people having to be being out in the community. It also empowers the participants to make a valuable contribution to the community and allows for the deliveries to be made to the whole of Canberra, and not just to the Woden community).
Skipper Care is a disability support provider that specialises in providing a personalised approach to support needs. Its 'Living and Learning Program' is a skills-based work program specifically aimed at people with a disability who are wanting to gain living and work skills. The program encompasses a range of living skills and functional learning activities, as well as targeted work experience. The purpose of the program is to increase the independence of their participants by teaching living skills such as healthy meal preparation, shopping, social skills and more.
Skipper Care's Living and Learning Program also attends various work places in Canberra where they will complete their work experience each week. In addition to WCS' The Little Pantry on Wheels Program and donation drive, other places they attend are Salvation Army, Lennock Used Motors, Australian National Zoo, and Grind to Ground. By attending these work experiences, the participants can develop other important life skills such as arriving to work on time, behaving appropriately within the workplace, wearing the correct work attire, and more.
Skipper Care has been working together with WCS to give back to the community in lots of different ways. It first started during the COVID-19 lockdown, when schools and other businesses had to shut their doors. Skipper Care has worked with WCS by assisting COVID-19 positive households with hampers and delivering care packages.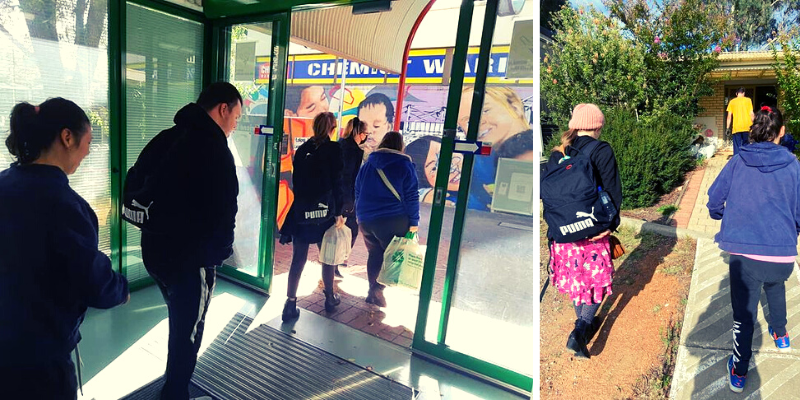 To do it safely, participants start by collecting the items that were donated to The Little Pantry initiative including an address list, and then drop the items off in a 'knock and run' style. By leaving the items at the door and leaving before it is answered, it ensured everyone involved is safe, whilst helping those in need.
Skipper Care is pleased to have been working alongside WCS, and its participants look forward to visiting The Little Pantry when they collect the items. They also enjoy being able to give back to other people in the community whilst learning new skills and developing existing skills.
If you (or a client) are in need of food and hygiene items whilst in COVID-19 isolation, please contact our WCS Reception Team on 02 6282 2644. If you would like to donate, please visit The Little Pantry page.
The Little Pantry on Wheels program would not be possible without the support from Skipper Care. Visit www.skippercare.com.au to learn more about their community initiatives.