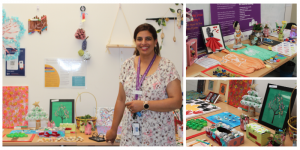 This year, our team at Lollipop Early Learning Centre continues to focus on empathy through its project called 'Repurpose'.
For the last few months, Lollipop children and educators have been discussing how they can reuse and repurpose different things which might not be useful for some. Together with the parents, they collected things and materials to reuse and create unique arts. During Lollipop's radio interview with ABC Canberra in August, they also requested donations. They had a couple of people bringing items that were of no use to them but were interested in seeing what can be done with them.
Parents, children, WCS staff, and people who donated were all invited to the art exhibition. The children opened the doors for the exhibition and were empowered through the opportunity to admire their own work as well as their peer's work. Later, parents and WSC staff also joined them. The big screen displayed photos of children working on their artwork. Children were so excited and proud to look at the pictures and the outcome of their hard work.
At the end of the exhibition, Lollipop was able to collect a total of $707 for The Little Pantry, WCS's emergency food relief service.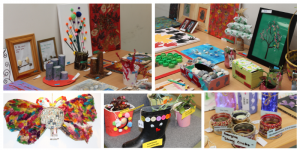 On Friday 9 December, the children got the list of pantry items required for people in need and went shopping. Children were excited to hold on to the list and shop. A couple of children who participated last year for the same cause said, "Yeah! We like it. We did it before." It's so great to see children remembering what they have done in the past and relating it to their present experience.
The smile and contented disposition were signs how children were fully involved, understood, and learned to be better human beings. Our Lollipop educators and teachers are truly proud of their little people!
Thank you to all families, parents, guardians, WCS staff, and everyone else who participated while donating and purchasing for the good cause. We are hoping that with this initiative, the Lollipop family has made a difference in someone's life.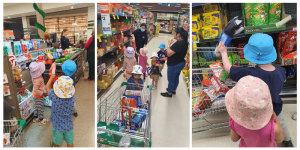 Find out more by watching the video on our YouTube channel.