Woden Community Service (WCS) is pleased to announce the launch of its newest service to the Canberra community.
Introducing Social Enterprise, WCS's social initiative in an effort to broaden and diversify its community services targeting young and vulnerable people. This new program aims to equip the individuals facing barriers to employment with on-the-job training and suitable nationally recognised competencies, activities, and work-based experience in a supported working environment.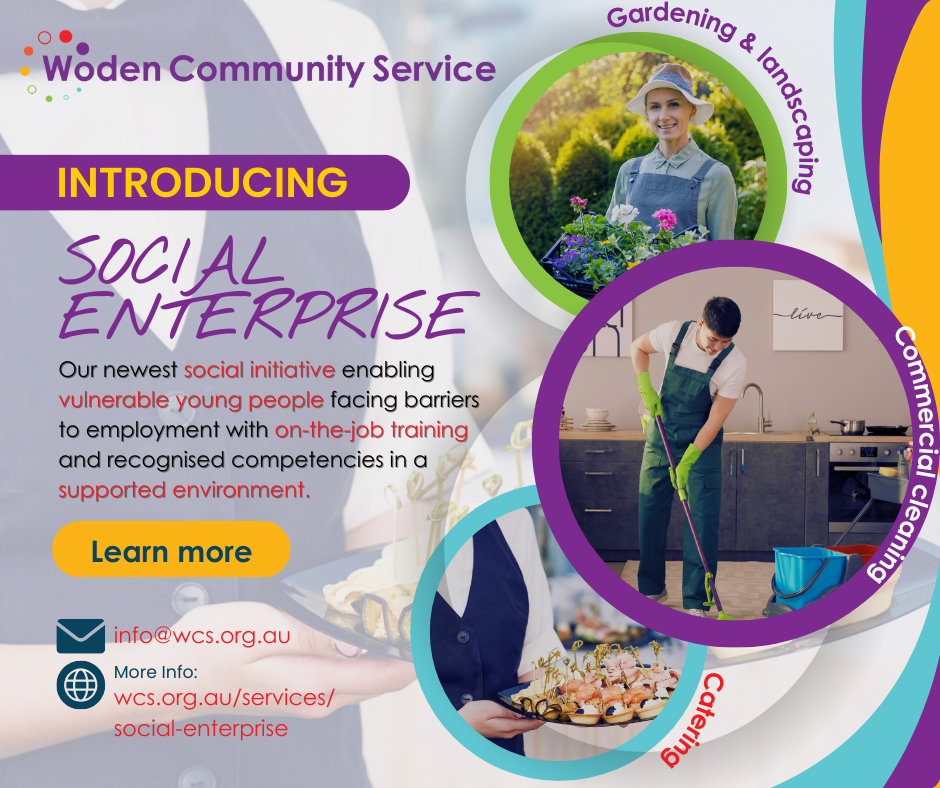 On 1 September, WCS's Social Enterprise team successfully activated its professional commercial cleaning services at six facilities in Canberra, ACT. It is an opportunity for ACT businesses to contribute towards community by partnering with WCS's Social Enterprise for commercial cleaning assignments for their facilities.
As a professional service provider, our Social Enterprise offers wide range of services to customers in B2B and B2C environment.
Commercial cleaning and facilities management sector
Professional cleaning services

Office – corporate and government
Commercial building
Schools and universities
Domestic
Food and hospitality sector
Professional catering services
Gardening and landscaping sector
Professional gardening & landscaping services

Commercial and residential campuses
Domestic
Visit our Social Enterprise page to learn more.