The Way Back Support Service is available to support people in the first few months following a suicide attempt.
Take action to stay safe and connect to the supports that are right for you.
Who can access the program?
Referrals to The Way Back come from clinical teams at hospitals and emergency departments and the Home Assessment and Acute Response Team (HAART). Talk to a treating professional if you would like to be referred to The Way Back. 
The way back can be tough but you are not alone. We know it's not always easy asking for help but we also know the value of encouragement and support.
How can The Way Back Support Service help?
According to your needs, The Way Back Support Service can assist by: 
providing encouragement and support in the first few months following your attendance at hospital

 

helping you follow your hospital discharge and safety plan

 

supporting you to connect with your GP and other services that may help you in your journey to recovery.

 
What happens after referral?
While in hospital or shortly after leaving hospital, a Support Coordinator from The Way Back Support Service will be in touch with you to check in and see how things are going.  If you are not ready for the program immediately on discharge, you can make contact with the program for up to three months after you leave hospital. 
Want to know more?
Phone The Way Back on 1800 929 222 (Mon-Fri 9am to-5pm). 
Need urgent assistance?
Dial 000 or go to a hospital emergency department

 
You can also call:
The Way Back Support Service is generously funded by Capital Health Network through the Australian Government's Primary Health Network (PHN) program, and supported by the ACT Government.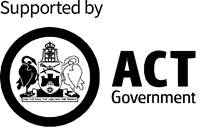 Our approach to service delivery

WCS's purpose is to build connected communities and enrich people's lives. We are guided by our values of inclusion, compassion, hope, social justice, integrity and responsiveness. For more information about our approach to service delivery, see Our Commitment to Service.

We are committed to the safety, care and wellbeing of all those who access our services. We will respond immediately when any issues arise and meet all reporting requirements.

Your feedback is important to us
We welcome any feedback and complaints you have, to help us improve our services. For more information, see Providing Feedback and Making Complaints.

How we protect your information
WCS is committed to ensuring that the personal information you provide to us remains secure, is only used for the purposes for which it is collected and that you are aware of what information is held and your rights. For more information, see our Privacy Policy.