The Transition to Recovery program (TRec) is an intensive community outreach mental health program to assist people to transition to the community following an acute episode of mental illness and to prevent relapse. 
How can a TRec Worker help?
The program works with people to maximise their potential for recovery and independence following discharge from hospital or who require additional support in the community to manage sub-acute symptoms to prevent hospitalisation. 
The program runs for up to 12 weeks offering intensive outreach support, and calls on evenings and weekends. 
The program can: 
provide outreach Monday to Fridays from 9 am to 5pm in your community and access to phone support every evening until 9.00pm including weekends

 

link you with services and provide social support and assistance to attend medical appointments and community based programs

 

talk through any concerns you may have about managing mental health symptoms and your day to day living needs

 

provide psychosocial education to support you to manage mental health symptoms so that you can do the things you enjoy.

 
Who can access the program?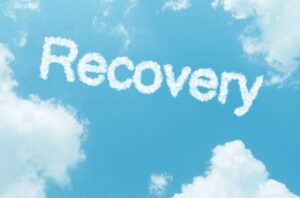 If you are currently in the Adult Mental Health Unit at Canberra Hospital or Acacia Adult Mental Health Unit at Calvary Hospital, TRec may be able to assist you. Alternatively, if you are connected with an ACT mental health team and and are at home but feel you need additional support to prevent hospitalisation, we are also able to assist you through the program. 
People are eligible and can voluntarily access the program if they: 
a current consumer of Mental Health, Justice Health and Alcohol & Drug Services (MHJHADS) 

are aged between 18 – 65 years, or if older have no significant age related issues

 

have multiple and simultaneous care needs including psycho-social and clinical intervention and support needs,
TRec can assist eligible people who are homeless.
How to access TRec
Referrals to the program are made by clinicians in one of ACT Health's mental health teams: 
Adult Community Health Teams at 

City, Belconnen, Gungahlin, Tuggeranong, Woden

 

A

ccess Mental Health Team

, Specialist Youth Mental Health 

Outreach team (

SYMHO), Assertive Community Outreach (

ACOS) 

Older Persons Mental Health Community Team and

Home Assessment and Acute Response Team (

HAART)

 

Canberra Hospital Adult Mental Health Unit

 (

AMHU

)

 

Acacia Adult Mental Health Unit

 at Calvary Public Hospital

 

and Hyson Green

Mental Health

 

at Calvary

 

Private 

Hospital.
Carers are often the first people to recognise early warning signs of a mental health episode of those close to them. TRec works best when a person recognises and seeks assistance as early as possible. If you are concerned about a family member please talk to TRec about options for early intervention. 
Want to know more?
For more information, please contact TRec on (02) 6221 9511 or email trec@wcs.org.au.
ANU evaluation: WCS started providing TRec in 2011. At this time, WCS and the ANU Centre for Mental Health Research (CMHR) commissioned an evaluation to examine the effectiveness and acceptability of the program and to ensure the suitability of the model of care for this client group. The final report was released in 2015 – read more about the evaluation.
This Program is an ACT Government funded initiative.
Our approach to service delivery

WCS's purpose is to build connected communities and enrich people's lives. We are guided by our values of inclusion, compassion, hope, social justice, integrity and responsiveness. For more information about our approach to service delivery, see Our Commitment to Service.

We are committed to the safety, care and wellbeing of all those who access our services. We will respond immediately when any issues arise and meet all reporting requirements.

Your feedback is important to us
We welcome any feedback and complaints you have, to help us improve our services. For more information, see Providing Feedback and Making Complaints.

How we protect your information
WCS is committed to ensuring that the personal information you provide to us remains secure, is only used for the purposes for which it is collected and that you are aware of what information is held and your rights. For more information, see our Privacy Policy.