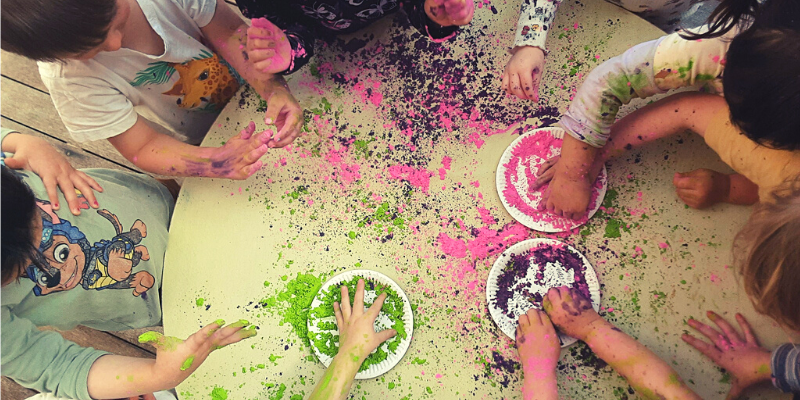 Holi is the festival of colours, spring, and love, and is one of the most popular and significant festivals in India. On Friday 10 March 2023, both Lollipop and Lyons Early Learning Centres (ELCs) celebrated this beautiful festival. Everyone played with colours and water and danced to Bollywood songs.
During this celebration, students were making connections between peers, places, and things in their world as well as connecting links with their peers' culture, celebrations, and the wider world.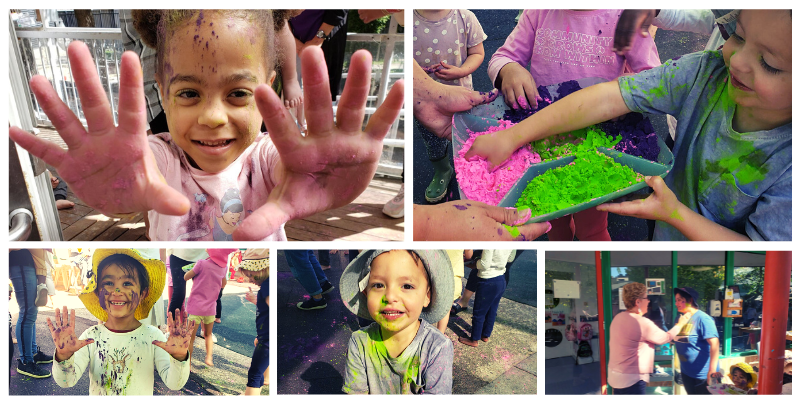 Woden Community Service (WCS) manages two ELCs and one preschool program providing high quality education and care for children aged 6 weeks to school age. Our centres offer a safe, secure and stimulating environment for your child.
Visit this page to learn more about the ELCs that we manage.